Consolidation of schools may be in North Kingstown's future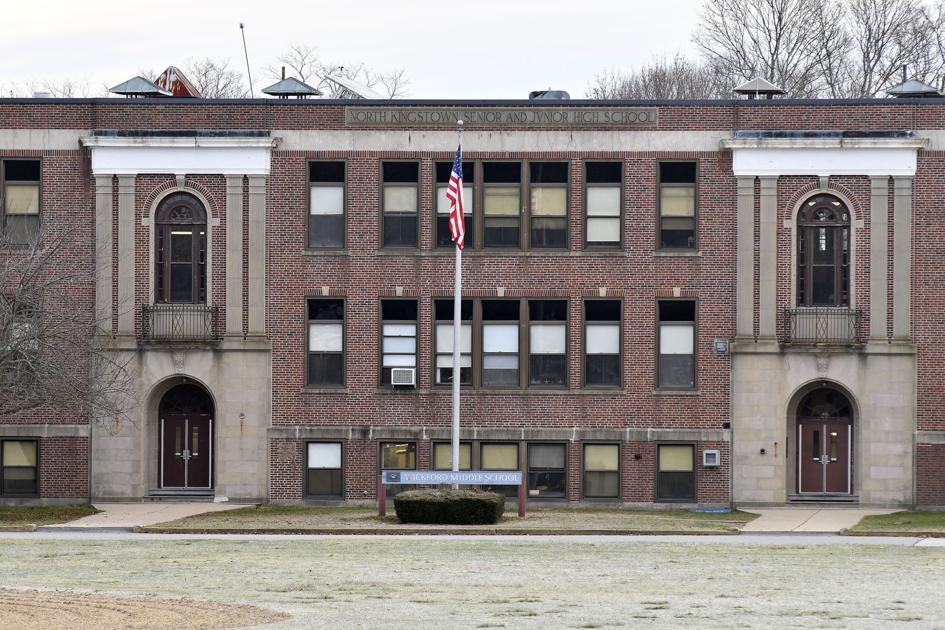 While presenting plans for a $13.5 million bond that would address physical needs at the town's schools during a joint special session with the Town Council Monday, North Kingstown School Department officials said a long-term review of school facilities is underway, with consolidation among the avenues being discussed.
"Just last week, the North Kingstown School Committee met and approved a proposal to the Town Council, so we're unveiling this tonight, that we have a need to renew our school buildings and possibly to get newer and fewer with our school buildings," Superintendent Dr. Phil Auger said during a joint special session of the Town Council and School Committee Monday.
The superintendent said the district has a number of "incredibly old" buildings that need to be renovated or replaced. Foremost, he said, is Wickford Middle School.
"The building was put together in the 1930s, and it has done a remarkable job for North Kingstown, but its time has come," he said. "We're very interested in possibly having a bond [for the construction of] one North Kingstown middle school ... We're looking at viable properties to do that if it were a building project."
Auger said while possible consolidation is a long-term discussion, there are short-term needs related to health and safety priorities. He pointed to projects at Davisville Middle School, North Kingstown High School and Fishing Cove, Stony Lane and Hamilton elementary schools, and said once those needs are addressed, officials and residents can more clearly focus on the broader issues at hand.
"We would either need at that point to reduce the number of our schools, possibly go to one middle school, possibly go to four elementaries instead of five," he said.
School Committee Chairman Gregory Blasbalg said the focus on short-term needs, which officials hope to pursue through the $13.5 million bond question, represents a compromise.
"What we've chosen to do here is to prioritize our sort of high-priority health and safety [needs] and really necessary items in this bond," he said.
He added, "We don't want to be putting off things that have to get done. At the same time, we're not going to sink more money into major repairs into a school building we might be closing."
During discussion, Councilor Kevin Maloney said, "I'm kind of frustrated we've gone a year and haven't talked about that bigger, I'll call it, school shuffle – putting a new middle school in, moving the elementary schools." Auger said officials are conducting "due diligence" on school building options.
School Department Chief Operating Officer Mary King said, "These three schools here that we talked about, we can't just keep kicking that can down the road. Wickford Middle School, we can't wait another almost 10 years before we put some money into that school ... we have been kicking this can down the road for a long time talking about capital, and I have a very big concern that if we can't make that agreement or we're not comfortable on that, we need to move forward to get some money into that school, as well as the other two schools."
narragansett@independentri.com
Read More